Sensor packages
Electrovac is a global leader in hermetic packages for pressure, temperature, flow, humidity and level sensors.
Our sensor packages provide long-lasting protection for high-precision sensors against aggressive substances, high pressure and major temperature fluctuations.
The materials used (various stainless steel, kovar or titanium) are hermetically sealed with our special glasses.
In addition to glass-to-metal sealing and finishes (nickel and gold plating) the development and production of the glasses and the metal parts (machined or as stamped parts) are among our core competencies.
Our sensor packages can be used for precise sensor applications, with pressures up to 3000 bar and temperature ranges from -65°C to 300°C.
Along with our partners we are constantly developing new design variants for the most demanding application requirements.
We develop and produce complicated special sensor packages ranging from small quantities for the aerospace industry, for example, to highly automated series production volumes for the automobile industry. We thus set ourselves apart significantly from the competition not only by our product range but also by our product depth.
Additionally, Electrovac offers cable assembly upon request.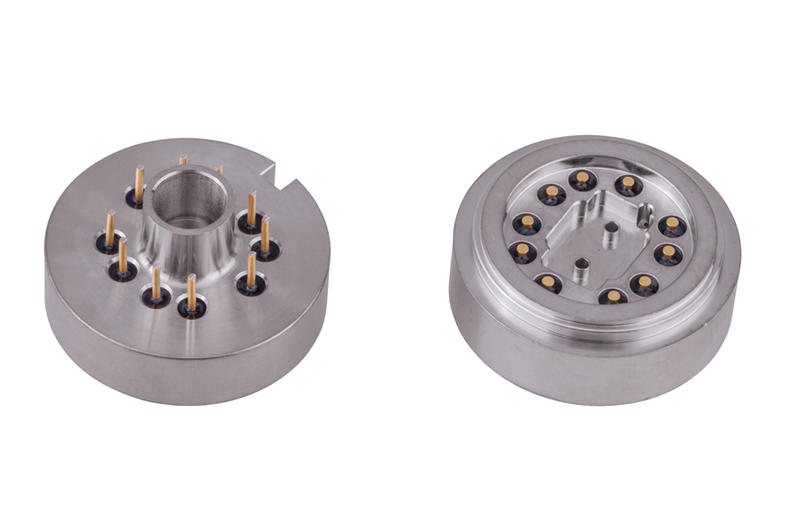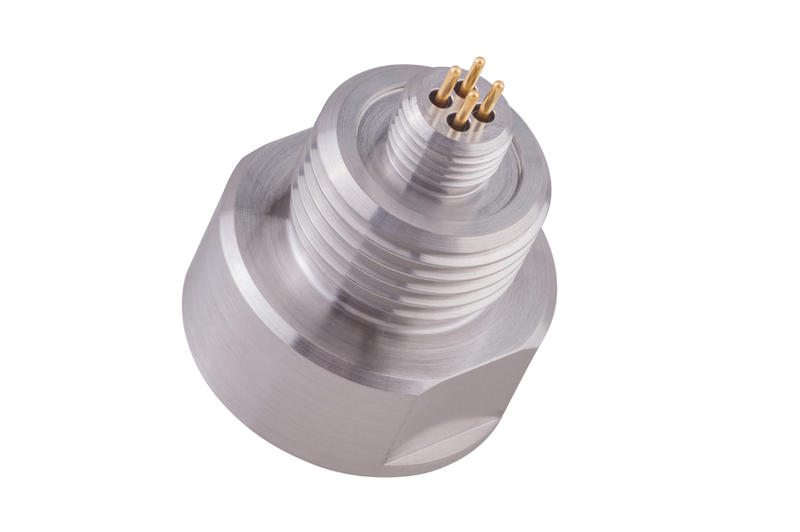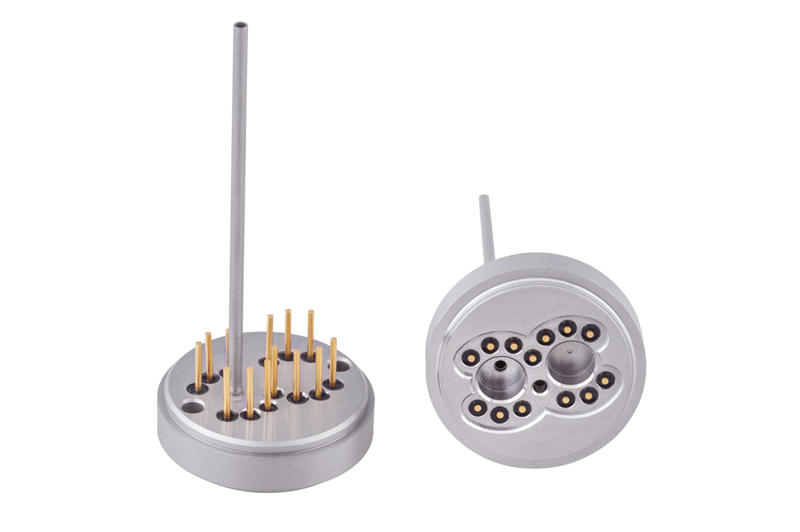 Unsere Glasdurchführungen werden in folgenden Bereichen verwendet:
Automotive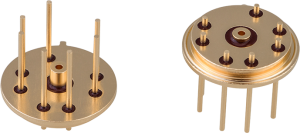 injection pressure control
engine test benches
gas pressure monitoring
exhaust gas pressure measurement
refrigeration (oil pressure differential, level monitoring of pressure containers and much more)
chemistry, petrochemistry
oil, gas (oil platforms, refineries, gas lines, oil and gas pipelines, oil and gas tankers and much more)
technical gases (liquid gas tanks, gas outlet systems and much more)
renewable energies (wind power, water power, solar thermal, geothermal, photovoltaics and much more)
high pressure control
mechanical engineering (compressors, test benches, tool and die machines, pumps, hydraulics and much more)
diving robots
water, wastewater
heating, air-conditioning, ventilation (air-conditioning, solar systems, heat pumps and much more)
shipbuilding
liquid level measurement
Aerospace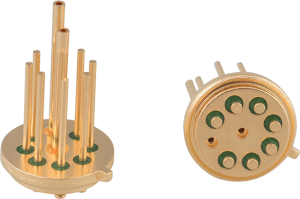 hydraulic oil pressure
altitude and position measurement
fuel pump
cabin pressure
air flow measurement
pressure monitoring for oxygen tanks
gas control
joints and prosthetic limbs
pressure control for autoclaves: sterilization
blood pressure measurement